Choosing our Sixth Form
6th Form Open Evening will take place on the
16th January 2024
Our new 2023 Prospectus is available below which gives an overview of the courses and what we have to offer.
Entry Requirements for Level 3 courses:
A minimum of a GCSE 4 point average.
A grade 4 in English and a grade 3 in GCSE Maths.
Most A Level courses also have different pathway requirements for entry - these are outlined fully in the Admissions Guide and on the school website each year.
Evidence of a positive, self-motivated approach to learning.
Frequently asked Questions
Do I enter my ISM or my PPEs?
We need from you your most recently predicted grades- for internal students this is your ISM grade where as the PPE may only be a section of your grade.
Can I pick more than one subject in an option block?
In an option block these lessons will be happening at similar times so it will cause clashes on your timetable. If you are finding it to difficult to find a combination of subjects that work with the option blocks- please book a phone consultation.
Will the option blocks change?
These option blocks will not change. They have been created from the dry run in November. On rare occasions we may put an additional class if numbers are high but I must stress this is rare.
I have made a mistake on the form can I reapply?
Yes you can. Please inform Mrs Whitson-Jones on miw@churchdownschool.com and complete a new application form.
How do I calculate point score for a BTEC?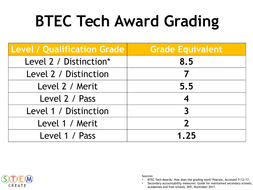 To guide you with your options, we will be offering a call back service for one-to-one consultations. Please register your interest for a call here: A member of the team will contact you to answer your questions.
We would like to offer external students who are interested in joining us a personal tour with the Head of Sixth Form. If you would like to tour the school and the sixth form facilities to find out what Churchdown School can offer- please use the 'Book a Tour function'