Current Vacancies
We take our career pathways very seriously and every member of staff is valued with regards to their own individual development. Here is a visual of our teaching and leadership pathways.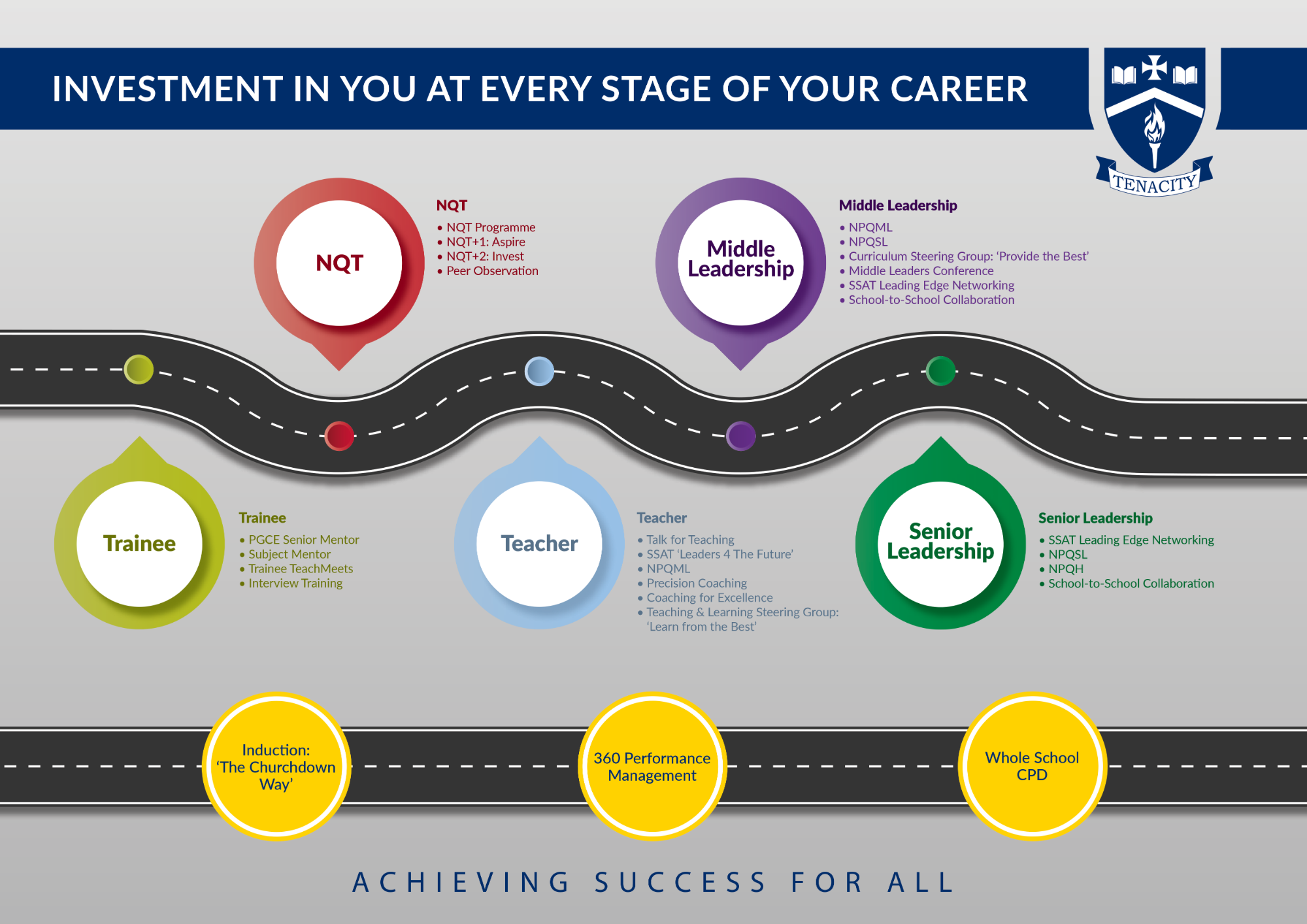 Here Pete Coyle, Assistant Headteacher for teaching and learning, explains our perspective on pedagogy and our CPD focus. Our aim at Churchdown is simple: every teacher is an expert in our high impact teaching and learning strategy. Therefore, all our students experience consistently high-quality learning, every lesson, every day.
Below is a list of our current vacancies. For more information on teaching vacancies please see our Eteach page.
Teaching Vacancies
Teaching Staff Application Form
Support Staff Vacancies
Specialist Learning Support Assistant for English
Invigilator
Governor
Support Staff Application Form
Please send all application to ACE@churchdownschool.com