Open Evening 2023
Welcome to our information page. Here you will be able to find lots of important and valuable information about our school. The aim is to help you make an informed choice about Churchdown and if it is the right place for you.
Once you have had a look through the materials below, you may have some questions. Please know that you are most welcome to contact us on school@churchdownschool.com and request a call back. Here one of our staff members will make the time to call you at a time that is best for you to answer any of your questions. We do this because we know the importance of the decision you are making and want to help all we can.
From all of us in the Churchdown community, take care, and we wish you luck in making this important decision.
Mr Potter, our proud headteacher, has written a welcome letter to you all. He illustrates what the vision is for our school and the purpose of our school for all the children and staff that come here.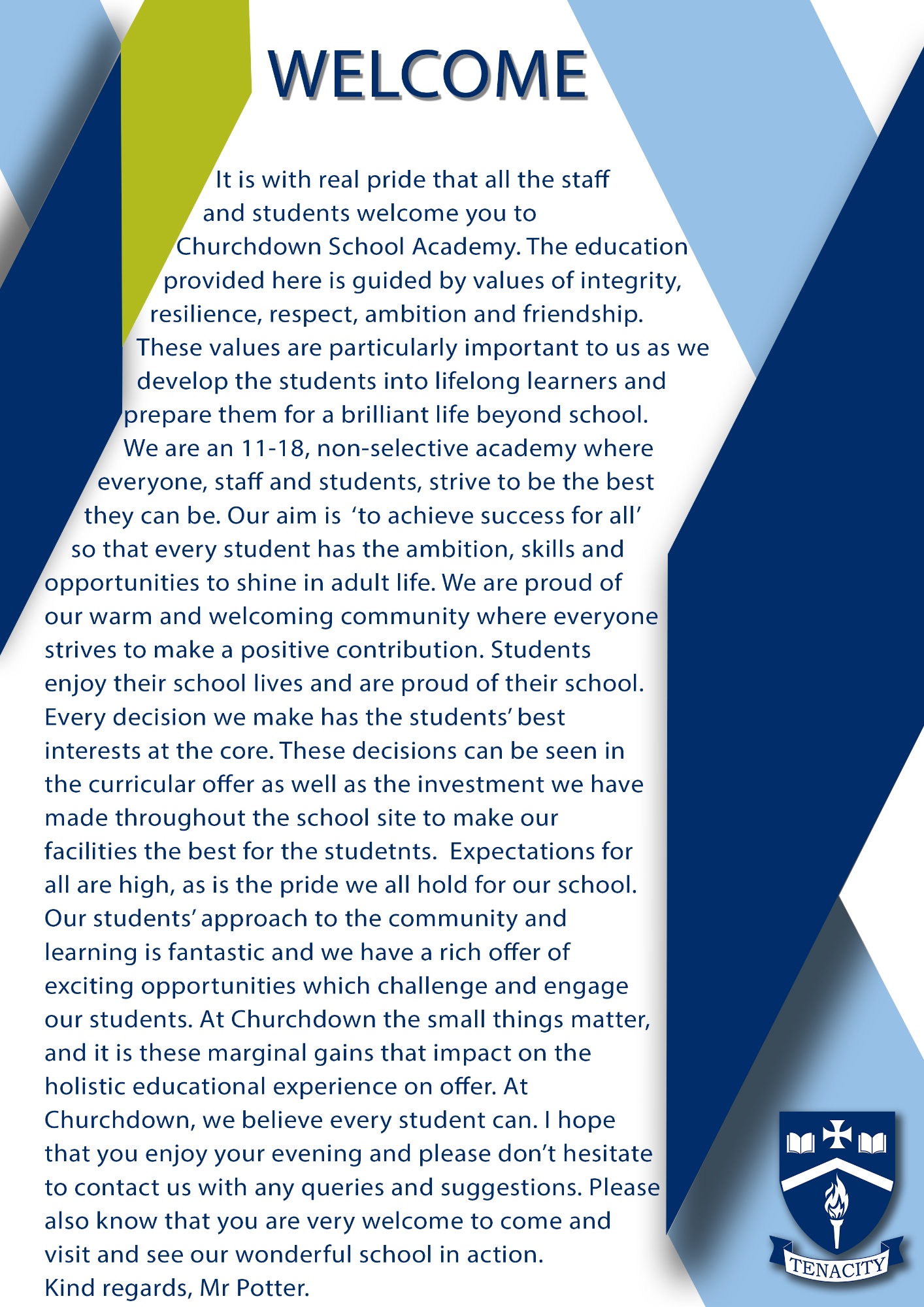 Here is a welcome letter from Lilly, one of our year 9 students. In her letter, Lilly explains what makes Churchdown so special for her.
Our results at both GCSE and A-Level are very impressive for all our students. This is primarily because everyone in our community truly belive that 'Churchdown Students Can'. They can achieve whatever they want to in life. This belief is so strong that Churchdown is ranked with the best schools nationally for the progress made by all students.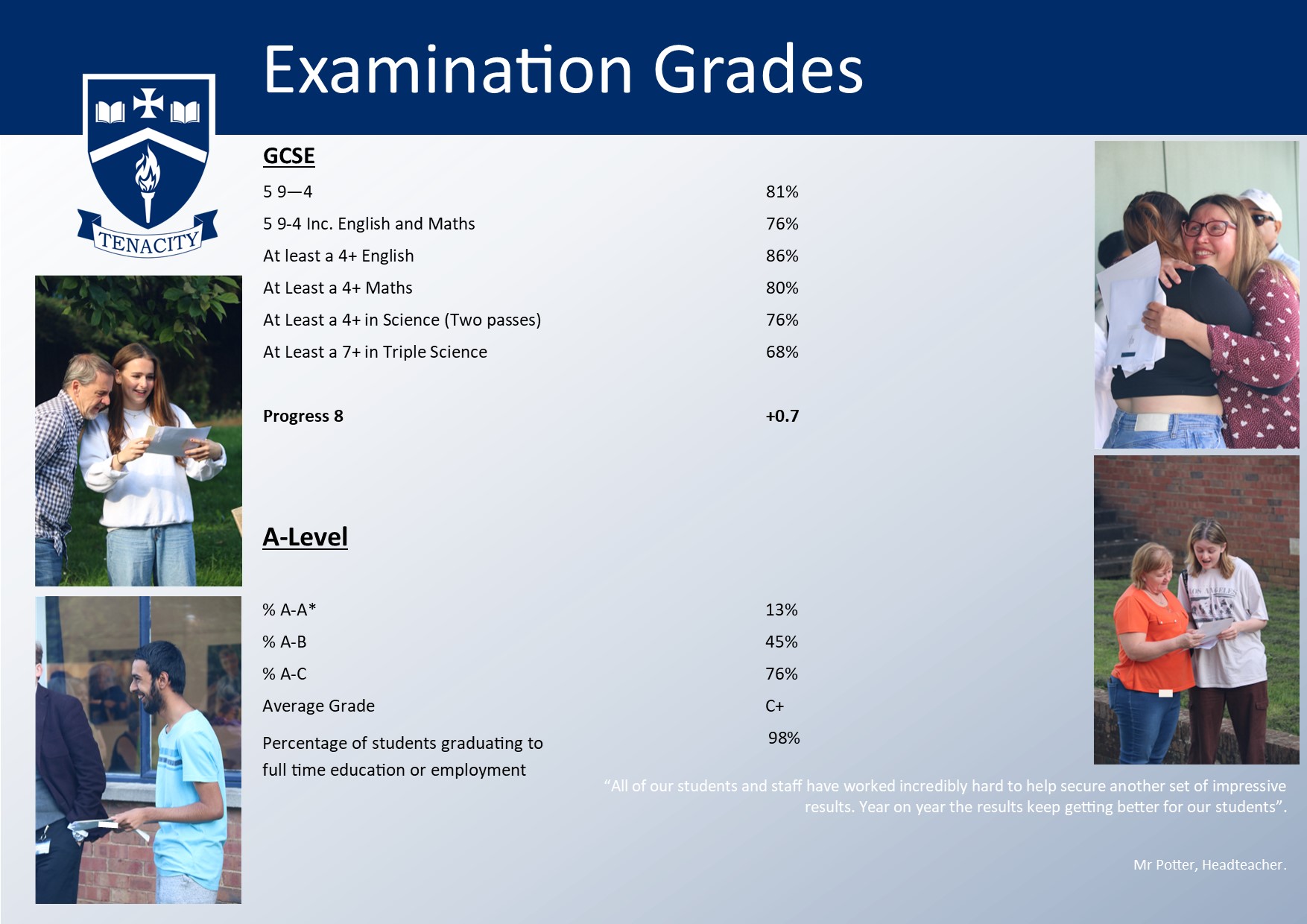 Below are some short videos and interviews from our students and teachers. Have a listen and find out why they love Churchdown so much.